Frequently Asked Questions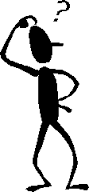 We have therefore compiled a list of the 23 most frequently-asked questions in this FAQ. You should find the replies to your main questions here.
1 - What does AL LARK mean?
AL LARK in Breton simply means "off shore" (seaward). Our off shore ends 6 miles (11.11kms) out to sea which is quite a distance in itself.
2 - I will only occasionally be in the area, may I still take a trip without being a member?
No: Our trips out to sea to discover the marine environment and to observe dolphins can only be taken if you belong to the association. In order to participate, it is therefore necessary to be a member of the AL LARK association, even if you can only come now and again.
3 - How long is a subscription valid? I took out membership last year, may I go out on boat trips again this year?
No: Al Lark membership, as is the case for many other associations, is valid for one calendar year. The boat trip season starts in March and ends in November of the same year. Your 2015 membership thus has to be renewed in 2016 and so on.
4 - Can someone else who wants to go out on only one boat trip use my membership?
No: Each membership is individual and non-transferable. We would be delighted to welcome any new members to our association.
5 - When and how can we pay for our membership?
Your membership is payable before your first boat trip. Two means of payment are possible: by cheque (if you have a French bank account) or cash. Payment by card or chèques vacances is not possible. Thank you for your comprehension.
If you wish, you can take out membership at the beginning of the year, but it is not necessary to pay in advance. It is possible to pay the same day you go out on a boat trip when you come to our premises and you can become a member before embarking.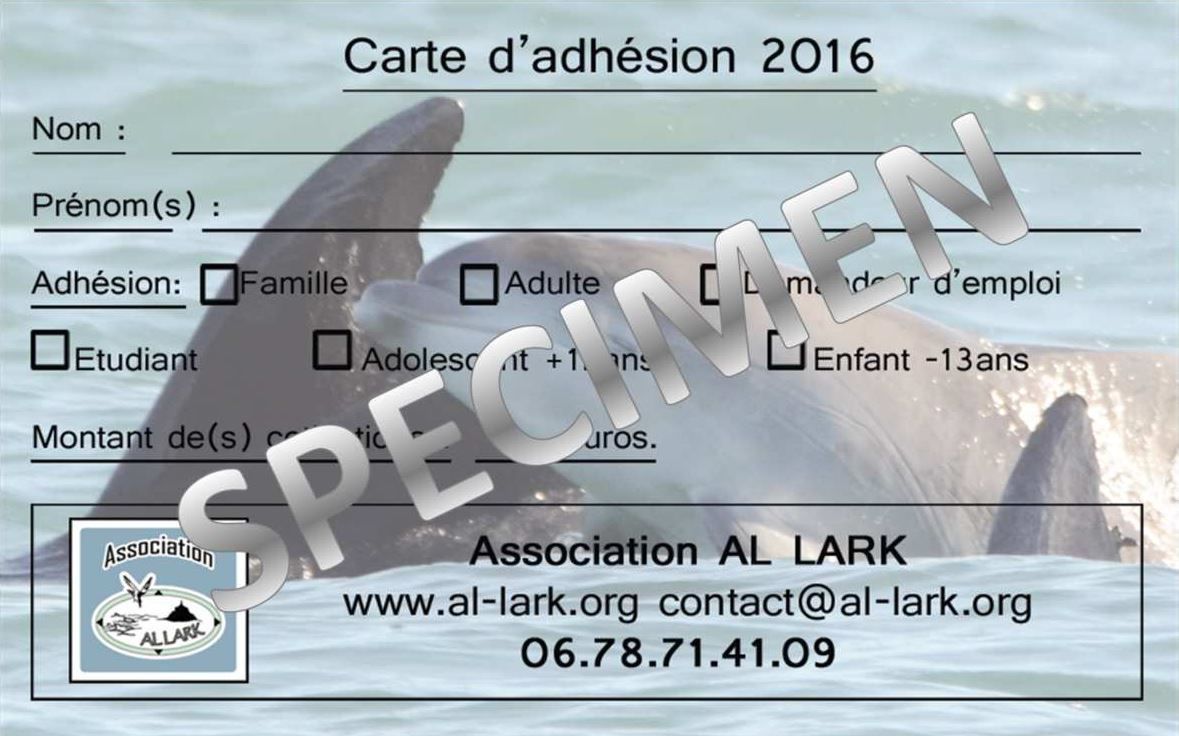 6 - Is it necessary to be physically fit to board the boat?
Yes but rest assured, we do not expect you to be athletes. Most of the excursions are on calm seas, but sometimes on board rigid-hulled inflatable boats (such as a Zodiac), it can get a bit "physical" when the weather changes and the sea gets rough. The jolts in our boats are consequently more noticeable. You will need a minimum of physical fitness to follow the boat's motions. Our boats do not have a cabin or seats, just benches.
We would not recommend our boat trips to people with back or neck problems or to pregnant women.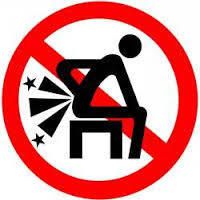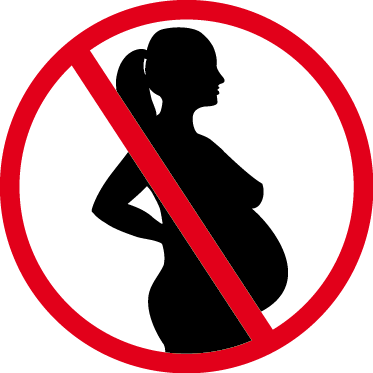 Furthermore, the beach from which we leave does not have a pontoon. You will have to climb on board the boat which is brought in as close as possible to the beach. Do not forget, you will be setting out into a site made exceptional by its tidal variations! So sometimes at low tide, you will need to walk several hundred metres along a muddy seabed with water up to your knees. You should also be capable of raising your foot above your knee to climb on board.
Unfortunately, wheelchairs cannot come on board. For disabled persons able to maintain a sitting position, please contact us before reserving in order to check whether you can embark safely for a pleasant trip.
7 - I am prone to sea sickness, may I still come on board with you?
Our members are generally rarely seasick on board our rigid-hulled inflatable (RHIB) boats. We only go out to sea when the weather is good which greatly limits the risks of naupathia (look it up in the dictionary!) Don't worry, for someone who is susceptible to sea sickness, with just three hours spent at sea, the risk is minimal and already forgotten about the same evening. Believe our stomachs!
If you are prone to sea sickness, (as everyone is at some point), it would be useful to take travel sickness medication as a precaution (check with your pharmacist).
For your information, you should bear in mind the rule of the 7 factors which trigger sea sickness: Cold, Hunger, Fatigue, Fear, Fiesta (the night before), Smoke and Fuel (odours). Therefore make sure that you are warmly dressed (it is always colder at sea than on shore) and do not turn up tired with an empty stomach.
For more information on (real) sea sickness and how to avoid it: click here!
8 - From what age can children embark?
Children can easily embark from the age of 4. We have had 3 year-olds embark with us from time to time, but they have mostly already sailed with their parents.
An excursion lasts for 3h30 and it is difficult for a young child to understand that he has to remain seated with little chance of moving around the boat. So it can quickly become long and tedious for him. Tears often follow which will then prove to be long and tedious for the rest of the crew members...
9 - From what age can children embark alone?
Non-accompanied children may embark with us from the age of 16. But we will need the below written parental authorisation on the day of their trip. You can download the parental authorisation just here.
10 - May I board with my dog?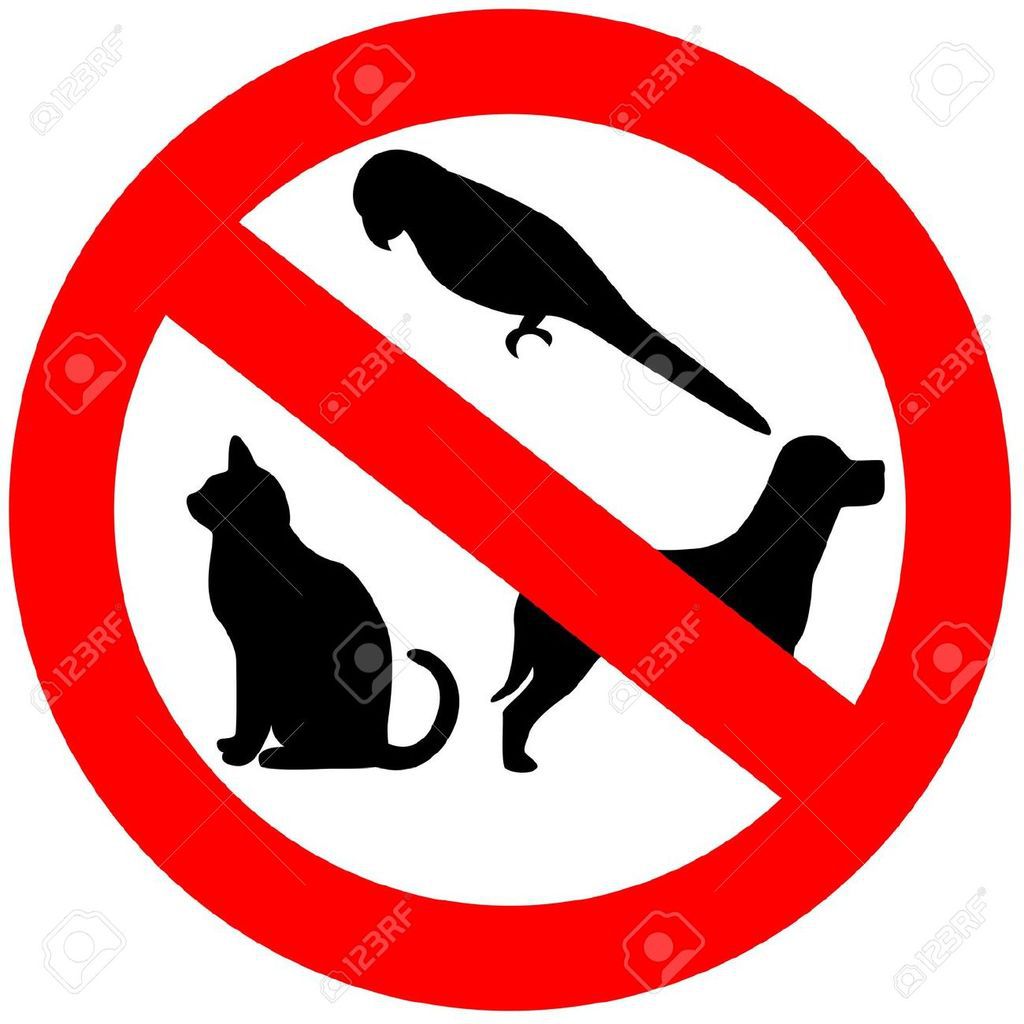 No: we have accepted dogs & other pets in the past. Most of the time, the excursions took place with no mishap. But several times, dogs whilst very calm at the beginning of the trip, became nearly uncontrollable at the sight of dolphins. Dogs hear them whistle and it can make them extremely nervous, or conversely, very (or rather, too) excited at the idea of taking a dip with their new friends. Dogs' claws and the inflatable parts of our boats don't go well together, so we reluctantly decided to ban them on board.
However, there is one exception for guide dogs which are authorised. Thank you for your comprehension.
11 - Can we embark at low tide?
Yes: tidal phenomena, even if it is extreme at Cancale, do not prevent us from embarking. Whether at high or low tide, departures are possible. If you come on a day of low-water during a neap tide, you may simply just run the risk of walking in mud.
12 - What constitutes bad weather for the AL LARK association?
Marine weather is not the same as on shore. We may cancel an excursion in the middle of August under a blue sky and blazing sun which can sometimes confuse a new member. The public enemy for sailors is wind. As soon as the forecast is for wind of more than 35km/h (20 knots), the sea starts getting rough and excursions get complicated. This forces us to cancel, sometimes regularly.
When you embark with us, you should always receive a weather validation from us beforehand. If this is not the case, please contact us. The weather sometimes changes rapidly at sea and the beautiful blue sky in the morning is not necessarily a sign that the afternoon excursion will go ahead.
Conversely, only we will decide whether the excursion should be cancelled. On no account should you make the decision yourself, for if you cancel for the wrong reasons, it could affect the rest of the group and could even prevent them from embarking if there are no longer a sufficient number of participants.
To check the weather forecast and help you before reserving, follow this link: click here!
13 - What happens with a weather cancellation?
You are warned the evening before by an sms message, often followed by a confirmation (or change of notice) the day of the excursion (marine weather is sometimes difficult to predict, such as sea mist). You will be warned at least 1h30 before the excursion's departure in case there is a last minute cancellation.
When there is a cancellation and if it is possible for you, we will do our utmost to propose another time slot (dependant on the weather and our schedule).
14 - How many participants are necessary in order for an excursion to go ahead?
A minimum of 10 and a maximum of 12 or 14 persons (depending on the boat). The number of places remaining available is indicated on the reservation calendar.
15 - What clothing/equipment should we bring for an excursion?
Our boats are rigid-hulled inflatable "Zodiac"-type, so completely open to the elements. They are therefore perfect for our excursions (observation, study of cetaceans ...) but offer no shelter from rain or sea spray. It is therefore possible to get soaked on board.
Rest assured, most of the excursions are not "damp", but despite apparent good weather, it can quickly change at sea and it is always colder at sea than on shore. Excursions at the beginning and end of the year are more susceptible to sea spray.
You should therefore always bring warm and waterproof clothing.
A sailor's striped jersey is nice and fashionable, but inadequate. A waterproof jacket, or failing that, a windcheater jacket can help you avoid a long, cold and damp boat trip if sea spray is added to the mix. Do not overlook what you wear on your legs either. Jeans should be avoided as once damp, they do not dry and you will quickly become cold. Waterproof over-trousers are a good alternative.
A change of clothes on your return is a good idea if you do not have waterproof clothing.
Do not forget a hat or baseball cap, sunglasses and sun cream. A pair of binoculars and camera are highly recommended. No need to bring your life jacket, this will be provided.
Please note that embarkation is from the beach: you will have to get wet, sometimes up to the knees to board the boat. So bring a small towel to dry yourself off.
The boats have large, watertight coffers, so feel free to bring a drink and snacks whilst on board (especially if you come with children) and warm clothes to put on in case the weather changes or temperature drops.
16 - Where is the meeting place and embarkation point?
The meeting place is at the sailing school (Centre Nautique de Cancale) to the right of Port Mer beach (with the sea opposite). To find us: Plage de Port-Mer (rue E. et A. Feyen) in Cancale. GPS coordinates: W 48°42'01 N 01°50'59
"Nos locaux au niveau du Centre Nautique/Ecole de voile" = Our premises at the sailing school (Centre Nautique/Ecole de Voile)
17 - How soon in advance should we arrive?
It is not necessary to arrive well in advance, a quarter of an hour beforehand is sufficient, and leaves us enough time to register you as a member of the association.
However, be aware that in summertime, Port Mer beach is very busy and it may be very difficult to park nearby. So give yourself plenty of time to get to our premises when the weather is good!
18 - What is the duration of an excursion?
Unless otherwise indicated on the reservation calendar, excursions last on average between 3 and 4 hours. The return time is purely indicative: Nature, the animals and weather conditions dictate how each excursion will unfold.
19 - Are we sure to see dolphins?
No: observation of cetaceans is always an adventure with a random outcome. Whilst marine mammals are plentiful along our shores, the zone is vast (10 times larger than Paris) and the state of the sea can sometimes affect our search efforts. The fact of not knowing in advance if we will observe marine mammals during the boat trip helps to keep a minimum dose of adrenalin in your blood and will keep you alert and on your toes.
During the year, on average we observe marine mammals (dolphins, porpoises or seals) 2 out of 3 excursions.
20 - What happens during an encounter with marine animals?
It is always the animals who decide (or not) on the encounter. We should never forget that we are in their home and that they have not been put on Earth to entertain us.
Dolphins are wild animals and wanting to observe them requires respecting various rules to avoid disturbing them.
The approach and duration of the observation period is always dependant on the animals' willingness. We keep our distance from the pod (at least 100 metres away), and blend into the surroundings and wait. The animals will decide whether to approach us or not.
We will not continue observing a pod to the point when it starts showing signs of annoyance, we will gather the necessary information on these individuals and set off out to sea again. That can sometimes be frustrating, as after 3 hours' searching, we may only be able to spend 2 minutes in close observation depending on the pod's behaviour. This potential frustration forms an integral part of our excursions.
21 - Can we touch/swim with the dolphins?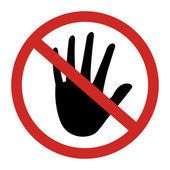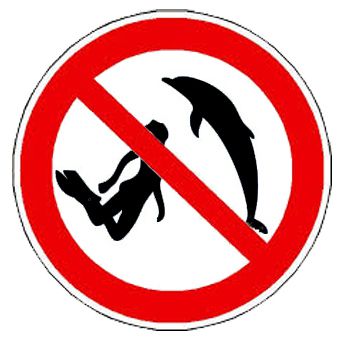 The answer is obviously NO: We are not at a dolphinarium with enslaved dolphins... Dolphins are wild animals who are generally calm near to boats, but whose behaviour can become aggressive if they are disturbed or disrupted.
You must understand that we are present only to observe them, whilst trying our best to avoid creating any disturbance for them and/or modifying their behaviour.
22 - What time of year is more favourable to see dolphins?
The animals are resident in this region and present throughout the year. There is therefore no good or bad time of year to observe them.
Due rather to weather conditions and not for lack of possible sightings, our excursions start mid-March and end mid-November. During this time, there will therefore be numerous possibilities of encountering these marine mammals.
23 - Is there more chance of seeing dolphins in the morning or afternoon?
In contrast to human beings, marine mammals do not have a nycthemeral cycle (take a look in your dictionary again!) They move quickly from phases of activity to phases of rest. So it is possible to see them at any time of the day. There is no set rule. Dolphins are constantly on the move, we just need a bit of luck to cross paths with them.